Nicki Minaj's Husband Kenneth Petty Asks Judge To Allow Him To Travel For Their Child's Birth.











Nigerians in S'Africa to get 'early warning' of potential xenophobic attacks
Get link

Facebook

Twitter

Pinterest

Email

Other Apps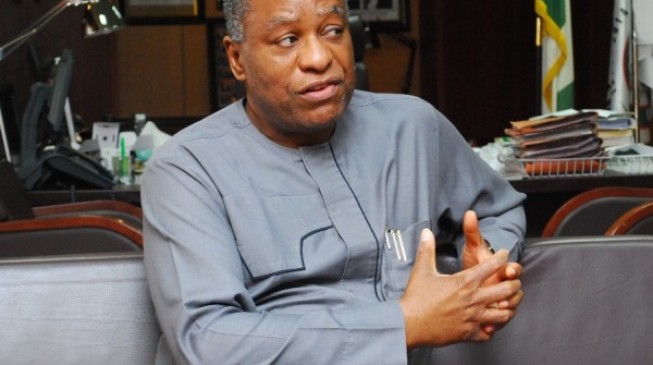 In response to the recent wave of xenophobic attacks on Nigerians in South Africa, an Early Warning Unit is set to be constituted.
The Early Warning Unit, which will comprise of Nigerian and South African representatives, will meet quarterly to share information regarding the interests of both communities.
Geoffrey Onyeama, minister of foreign affairs, announced the development on Friday during a joint briefing with the minister of interior, Abdulrahman Danbazau in Abuja.
"We proposed to the South African government that from our discussions with the Nigerian
community in South Africa, we feel they have no access to the government agencies that are responsible for their security, the government agencies that have it within their power to prevent such actions and the government agencies that have it as their mandate to address there complaints," he said.
"So we suggested to them that there should be a mechanism in place to bring together all those agencies with the Nigerian side and then they should meet regularly to share intelligence information so as to take necessary pre-emptive measures if required and also address the grievances of South Africans, issues of compensation, and so on.
"As evident, with their cooperation, they accepted immediately that we should setup what we spontaneously called an early warning unit.
"We said that this unit should comprise, from the South African side, the Ministry of Foreign Affairs, Ministry for Home Affairs and the police."
The Nigerian high commission in South Africa, Nigerian consulate in South Africa and leadership of the Nigerian Union in South Africa will have representatives in the Early Warning Unit.
Onyeama noted that the unit will also give the South African government the opportunity to identify corrupt Nigerians in the country.
Get link

Facebook

Twitter

Pinterest

Email

Other Apps
Popular posts from this blog
Helicopter was on mission to scare troublemakers, says IGP
• PDP kicks, says explanation 'speaks volumes'
• Dickson rejects results, says election was military coup The Inspector General of Police, Mohammed Adamu, yesterday blamed the
Kenya on Friday became the third country to start routinely innoculating infants against malaria, using the world's first vaccine to combat a disease that kills 800 children globally every day. The vaccine -- RTS,S -- targets the deadliest and most common form of malaria