Nicki Minaj's Husband Kenneth Petty Asks Judge To Allow Him To Travel For Their Child's Birth.











Google's bad week: YouTube loses millions as advertising row reaches US
Get link

Facebook

Twitter

Pinterest

Email

Other Apps
Major brands including Verizon and Walmart pulled their ads after they were found to be appearing next to videos promoting extremist views or hate speech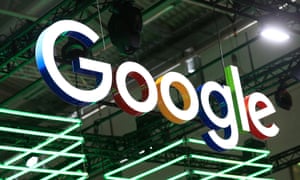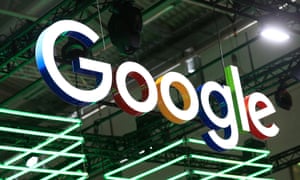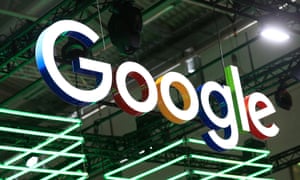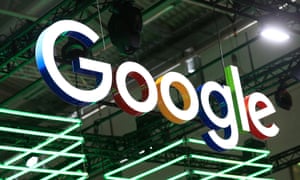 Many major brands have pulled their ads from Google's video sharing platform. Photograph: Bloomberg/Bloomberg via Getty Images
It's been a bad week for Google, with major brands pulling millions of dollars in advertising amid rows over extremist content on
YouTube
.
In America, telecom companies
AT&T and Verizon
, as well as pharmaceutical company GSK, Pepsi, Walmart, Johnson & Johnson and car rental firm Enterprise, have all pulled advertising from Google's video sharing platform, a contagion spreading from Europe where
a number of high-profile advertisers pulled out of YouTube following an investigation by
the Times
.
Major brands were found to be appearing next to videos promoting extremist views or hate speech, with a cut of the advertising spend going to the creators – the row has now
spilled across the Atlantic
to the US.
Verizon's ads featured alongside videos made by Egyptian cleric Wagdi Ghoneim, who was banned from the US over extremism and hate preacher Hanif Qureshi, whose preachings
inspired the murder
of a politician in Pakistan.
"We are deeply concerned that our ads may have appeared alongside YouTube content promoting terrorism and hate," an AT&T spokesman said in a statement. "Until
Google
can ensure this won't happen again, we are removing our ads from Google's non-search platforms."
Following the exodus of some of its high-profile advertisers, Google has publicly apologized and pledged to give brands more control over where
their ads appear
.
"This marks a turning point for YouTube. For the first time it's dealing not only with reputation damage but revenue damage," said Alex Krasodomski-Jones, a researcher at thinktank Demos.
YouTube might purport to be a video sharing service, but as with Google's search engine and Facebook's social network, the platform is really about one thing: advertising. "So when there's a problem with advertising like this, it's a big problem," Krasodomski-Jones said.
The row highlights an uncomfortable fact about advertising in a digital age: most brands don't know exactly where their online advertising is running.
Black box machines are now largely responsible for the placement of ads online
, using complex trading systems that try to get the right message in front of the right person at the right time for the the cheapest possible price. This process is called programmatic advertising. When an ad appears against a piece of content, it's not always clear whether it's been shown based on a person's previous browsing behavior, interests, demographic data or because the brand is affiliated with a particular content creator, such as a YouTube star.
"There has always been good placements of ads and bad placements of ads and media buying companies have always prided themselves on trying to get the context right," said Charlie Crowe, chairman of media and marketing publisher C Squared. "The difference in the online world is that it's all done by an algorithm. The human element is taken out of the equation, so there are problems."
"Programmatic advertising has been largely fraudulent since its inception and there are many companies in the marketplace including Google to have made vast profits out of the naiveté of the advertisers who haven't really known what they've been buying."
The dispute adds weight to demands for companies like Google to take more responsibility for what is on their websites, as Facebook was
forced to
do in the wake of
the "fake news" scandal
.
YouTube already provides "brand safety" controls for advertisers, allowing them to pick what types of videos they are happy to be associated with based on keywords. The platform also advises creators about the types of videos not considered
"advertiser friendly"
, including content that's sexually suggestive, violent or dealing with a controversial subject matter. However, with 400 hours of video uploaded to the platform each minute it's a challenge to keep unpalatable content completely quarantined from paying customers.
Fifteen minutes of browsing YouTube by the Guardian was enough to find T-Mobile ads on videos about abortion, Minecraft banners on videos about snorting cocaine and pre-roll ads for Novartis heart medication running on clips titled "feminism is cancer".
"They need to get better at the management of what is brand safe and what isn't," said Gabe Winslow, from digital marketing agency Ansira.
Advertisers and agencies also have a responsibility to audit their campaigns to ensure that their ads appear in the desired location, he said.
This squabble is indicative of growing tensions between the advertising industry and technology companies like Facebook and Google, who have become indispensable partners and, in some cases, competitors.
Silicon Valley technology companies completely dominate the online advertising market. According to a 2016 study, these two technology companies accounted for
90% of the growth in the online advertising industry
. All other online media companies are competing for the scraps.
"There's increasing resentment among agencies and publishers [towards Google] that's difficult to talk about given its sheer power," Crowe said. "This issue has given them a sense of schadenfreude."
Get link

Facebook

Twitter

Pinterest

Email

Other Apps
Popular posts from this blog
Helicopter was on mission to scare troublemakers, says IGP
• PDP kicks, says explanation 'speaks volumes'
• Dickson rejects results, says election was military coup The Inspector General of Police, Mohammed Adamu, yesterday blamed the
Operatives of the National Agency for the Prohibition of Trafficking in Persons, NAPTIP, have arrested a 62-year-old man in Kano State for chaining and locking up 16-year-old
Zlatan Ibile
 has sparked online debate after releasing a snippet of his song dissing Tacha's body odour.
Nigerians have reacted following the release of a snippet video by musician, 
Zlatan Ibile
mocking